No-Bake Cannabis Pumpkin Cheesecake Waffle Cone
Why dirty up dishes when you can enjoy a No-Bake Cannabis Pumpkin Cheesecake Waffle Cone?
Perfect for Autumn and super fun to carry around, you'll 'fall' in love with our newest Cannabis dessert recipe, guaranteed.
Now there are two kinds of people out there. Ones who love Pumpkin, Pumpkin Spice and all that's nice and then… there's the ones who just don't.
You can literally stuff any dessert, ice cream or tart into your waffle cone so don't let this deter you from being a Cannabis Chef Star in your Kitchen!
What Do I Need to Bake With Edibles?
You need to make sure you've decarbed your weed first and foremost! More on that below.
You definitely want to have the right cooking utensils, maybe an apron to keep you clean and a proper cutting board and good-working oven that has the right temperature.
I've been really trying hard to contain my excitement over the pumpkin that is upon us!
I mean how can you balk at Weed-Infused Pumpkin Pie?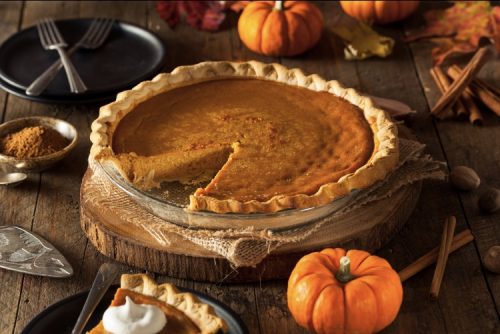 For all of my pumpkin brothers and sisters, there is no shortage of fantabulous pumpkin recipes to be had!
These little no bake cheesecakes are great because they come together in record time and you just have to let them set and chill before stuffing them into your waffle cone.
And then there's the drizzle! You can't skip that one. Drizzling them with loads of caramel sauce is where it's at.
How Do I Make Cannabis Sugar?
For this easy no-bake recipe, we're going to use and enjoy Cannabis sugar!
Watch this video first, and make sure you decarb your weed too.
Once you have your weed decarbed, and you have sugar at hand – there's no stopping you Canna Chef!!
No-Bake Cannabis Pumpkin Cheesecake Waffle Cone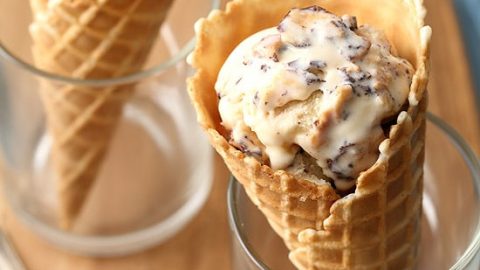 Servings: 6 people
Author: Steph Van De Ven
Cost: 20-25
Stand mixer

Large Bowl

Spatula
6

Waffle Cones

Points if you make them from scratch!

1

cup

Heavy Cream

8

ounces

Creem Cheese

Full Fat

1/3

can

Pumpkin Pie Puree

6-8

tbsp

Cannabis Sugar

save a few tbsp for the end

1/2

tsp

Vanilla extract

1/2

cup

Caramel sauce

1

container

Your fav ice cream

Pecan is always good!
In a stand mixer with a whisk attachment, whip the heavy cream until light and fluffy with stiff peaks. If you don't have a mixer, an electric beater is good too.

In a large bowl stir together softened cream cheese with pumpkin puree, 4 tbsp Cannabis sugar, pumpkin pie spice, and vanilla until smooth and evenly mixed.

Using a rubber spatula, fold the whipped cream into the softened cream cheese mixture.

Cover and let rest in the fridge for about 30 minutes to 1 hour or until chilled and set.

Stuff six waffle cones with your pumpkin cheesecake and drizzle with tons of caramel sauce. Throw a scoop of your fav ice cream on top and garnish with a healthy sprinkling of Cannabis sugar too.
If you are feeling daring or you have the skills to make your own waffle cones, we suggest trying this Marijuana Leaf-Shaped Waffle Maker.
If you're starting to cook with Cannabis, or you are a seasoned Canna-Chef, check out more recipes here.
For great ideas, pairings and cooking products, check out these products.