Cannabis Christmas Morning Breakfast
Imagine waking up to a Cannabis Christmas Morning Breakfast with the fragrant aromas of bacon, eggs, fresh coffee, and your favorite Christmas music.
Sounds wonderful, doesn't it?
Even better is that with our quick and easy weed recipe below, you'll enjoy the magic of Christmas, unwrapping gifts, and being with your loved ones in a whole new way.
Ingredients for Cannabis Christmas Breakfast
You'll likely have most of these ingredients in your pantry and nothing is out of the ordinary, it's just the way you assemble them, and the magic ingredient that helps it all come together.
The magic ingredient?Cannabutter! You're going to bathe just about everything in this weed-infused butter for a flavorful high you won't forget.
Have you made cannabutter before? If no, it's a simple and versatile ingredient that you can literally use in thousands of recipes whether you're baking or cooking.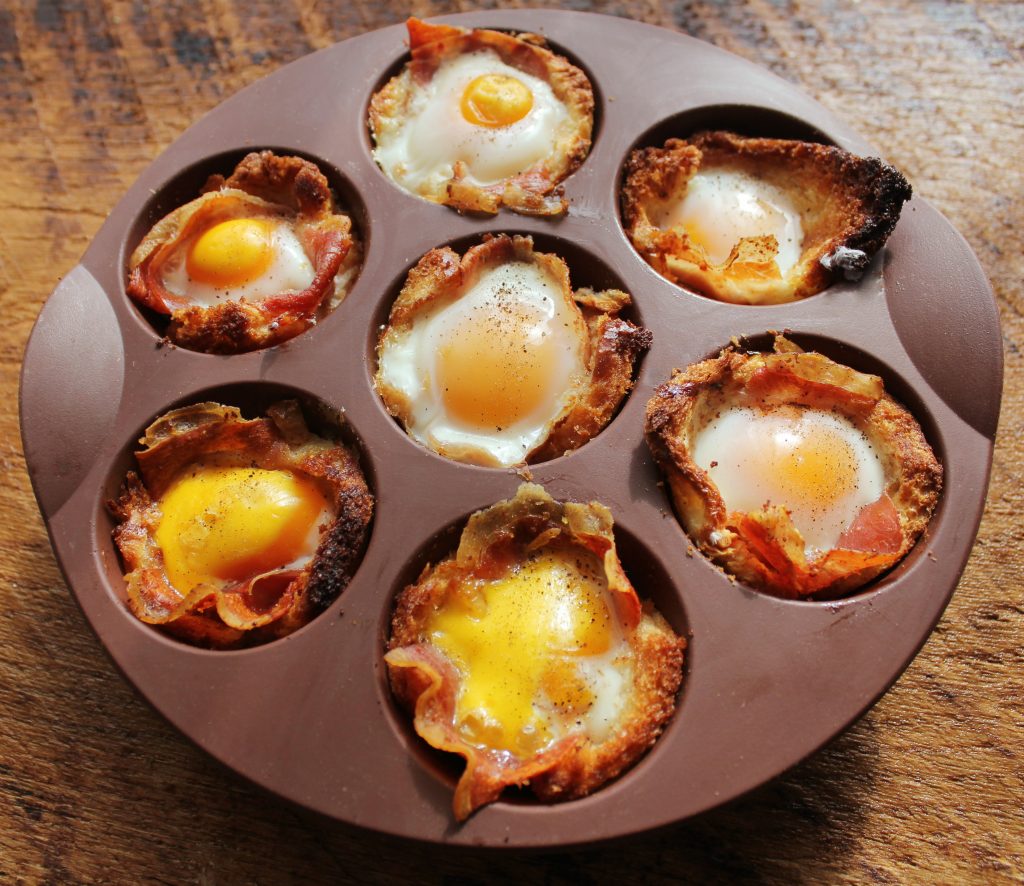 You're Going To Need:
Bacon
Eggs
Tons of cheese
Cooking spray
Jalapenos ( unless you don't want spicy, then just leave them out)
You'll also want to choose the perfect strain of weed to decarb first, and since it's Christmas morning.
A great suggestion would be Jack Frost.
You'll notice notes of pine, pumpkin,citrus, fresh earth, and some skunk.
You're likely to feel euphoric, have increased creativity and a boost of energy.
Sounds like a perfect cannabis breakfast companion.
How Do I Decarb Weed?
Decarbing, or properly known as decarboxylating is simple when you've got the recipe and instructions down.
If you've never decarbed weed for edibles before, it's single handedly the BEST way to extract all of the THC from your cannabis so that you can truly enjoy your buzz.
Unfortunately for edibles, you can't simply sprinkle your raw weed directly onto your foods as if it were salt or pepper. Cannabis in its raw state isn't psychoactive. It is the process of decarboxylation that converts and activates cannabinoids to elicit a high.
Decarboxylation is the conversion of THCa into THC or CBDa into CBD.
Without decarbing your weed, THCa and CBDa will not fit into the endocannabinoid receptor sites in your body.
This means that without decarbing, you won't get the effects of cannabis that you're after.
Follow our video here, or watch it below so you can ensure that you're decarbing the right way.
Note: this step is essential for creating cannabutter!
Making Cannabutter
Next up, once you've got your beautifully decarbed weed? Making your cannabutter.
I'm going to suggest that you mix both salted cannabutter AND unsalted cannabutter.
Some recipes need salted, some need unsalted – so having both on hand over the holidays will ensure that you can make the best weed edible recipes ever!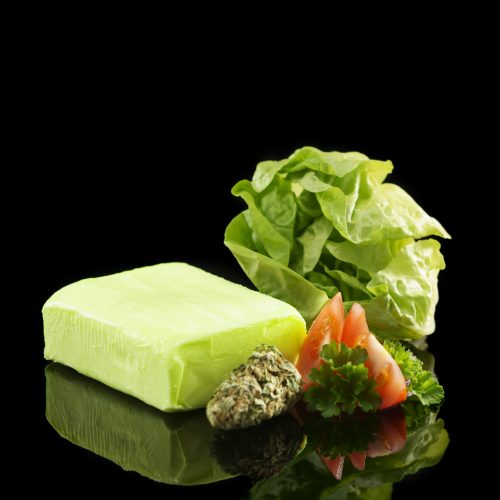 Servings: 1 Cup
Calories: 1628kcal
THC: 700-1400mg
Author: Steph Van De Ven
Decarboxylate your weed by spreading your cannabis evenly on an oven tray And coat with aluminum foil.

Place in the oven on 240F/115C for 25 till 45 minutes, and then let it cool.

Grind your dry cannabis or chop it till fine.

Place the cannabis in a strong mason jar, add butter and (1 tsp of sunflower lecithin)(optional)

Place your closed jar in cold water and let it come to a boil, Boil for 2 to 3 hours.

Strain your butter through a cheesecloth.

Cool down

Now you can use the Cannabis Butter (Cannabutter)
If using a mason jar, be sure to start with cold water. Furthermore, it is imperative to let the water cool gradually so that your glass will not shatter.
The video guide might be slightly different than the blog recipe. The blog recipe is the most updated and accurate.
Calories: 1628kcal | Carbohydrates: 1g | Protein: 2g | Fat: 184g | Saturated Fat: 117g | Cholesterol: 488mg | Sodium: 1621mg | Potassium: 54mg | Sugar: 1g | Vitamin A: 5673IU | Calcium: 54mg
Now You Can Make Cannabis Christmas Morning Breakfast
It seems like there are so many steps in preparation for Christmas breakfast, but plan ahead, and store in the fridge or freezer and everything will feel happy and easy.
Here's the recipe below, and from all of us at Cannadish; 'Mary' Christmas!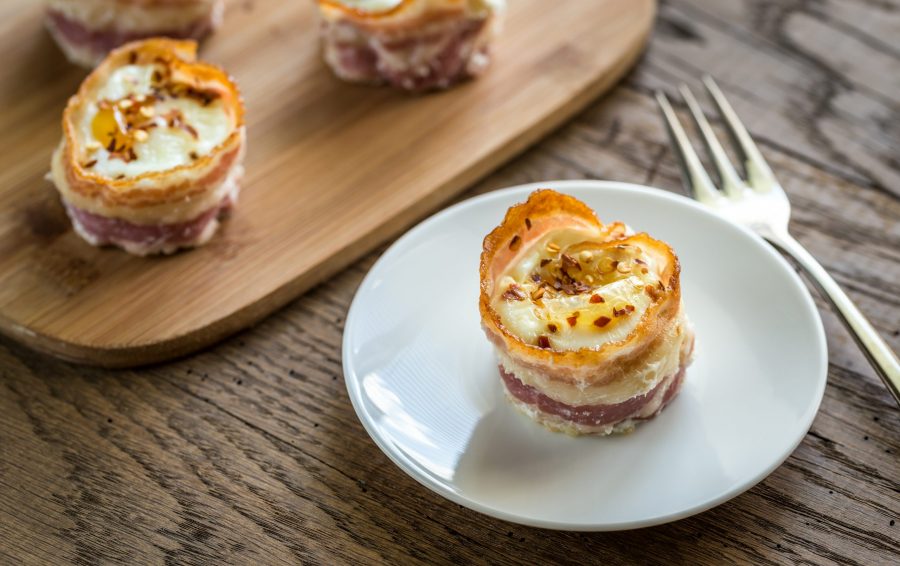 Servings: 4 people
Author: Steph Van De Ven
Cost: 20+
Muffin Tin ( 12)

Cheese Grater

Large Bowl

Whisk

Measuring cups

Measuring spoons
12

slices

bacon

10

large

eggs

3

tbsp

Cannabutter

1/4

cup

sour cream

1/2

cup

shredded cheddar

1/2

cup

shredded mozzarella

2

jalapenos

1 minced, 1 sliced

1

tsp

garlic powder

1

pinch

Himalayan salt & fresh pepper

each

1

can

non stick cooking spray
Spray your muffin tin with non-stick cooking spray making sure to get all of the edges, sides and bottom.

Taking one strip of bacon at a time, wrap the bacon into a circle around the sides so it acts like a muffin cup around the edges!

Preheat oven to 350

In a large mixing bowl, mix together eggs,sour cream, cannabutter, cheeses, 1 minced jalapeno, garlic powder, salt and pepper until everything is coated.

Evenly pour your mixture into the 12 muffin tin cups.

Slice up your other jalapeno and place little slices on top of each cup.

If you have any left over cheese or you want to grate some more, feel free to sprinkle on top of every cup as well.

Pop it into the overn for 12-15 minutes – checking it often. When the sides are golden brown, and the tops are completely melted and bubbling, everything is ready and done!