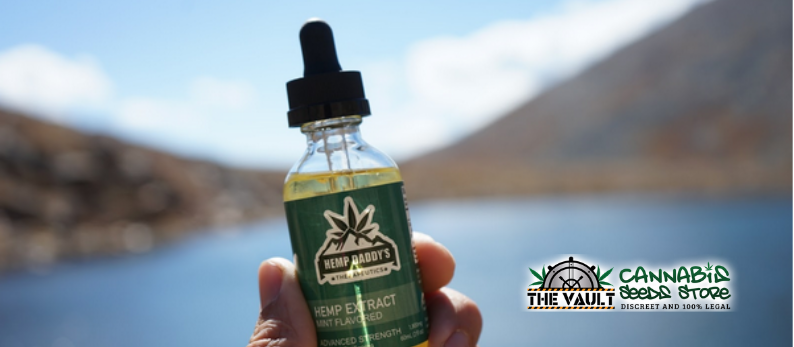 We all know that cannabis is a magical plant, but today we are focusing on a specific aspect of that magic. For many hundreds of years, cannabis has been used for medicinal purposes, and this is down to a chemical it produces known as CBD.
What is CBD?
This chemical is often used to treat pain, anxiety and a variety of other symptoms and health issues. CBD, otherwise known as Cannabinol, is a non-psychoactive component so doesn't get users high in the same way that THC does. This makes it ideal for medicinal users who still have to get things done and don't want to be zonked out constantly. Of course, CBD still isn't legal everywhere but most countries allow CBD creams and oils.
What Are The Health Benefits?
CBD is used to treat a wide variety of issues but most commonly it is used by those who are experiencing chronic pain, anxiety, depression, insomnia, addiction and PTSD (post-traumatic stress disorder). Several other problems benefit from the use of CBD, but these issues are some of the most common. We are also still learning about CBD and some researchers believe it can be used for arthritis, joint pain and inflammation. Many people use CBD for their dogs and children if they are suffering from illnesses such as epilepsy or even for general health.
How Can It Be Taken?
There are many delivery methods for CBD from good old fashioned smoking to creams. How CBD is ingested or applied usually depends on what it is being used for.
Smoking
There are a lot of high CBD strains available that are low THC. For those of us who already smoke this can be a great way to get CBD straight from the source. These are a few of the high CBD strains bred to be used for medicinal purposes.
Caramel CBD
Like many high CBD strains, Caramel CBD was bred to have a 1:1 THC to CBD ratio. This just means that the CBD is as high as the THC which is non-existent in regular strains. This also means that the THC is very low and the strain itself is not particularly strong. The effect is mellow and cerebral which makes this a perfect strain for those who are using it for mental health reasons. It has a flowering time of 50 – 60 days and grows well both indoors and outdoors.
Lemon Potion CBD
The CBD to THC ratio with this impressive strain is 2:1, with CBD levels reaching up to 15%. It is known for being one of the finest and tastiest therapeutic strains on the market. Lemon Potion CBD was created by combining Lemon Kush, CBD Crew CBD Enriched and a Ruderalis strain. This means it is fast flowering and provides impressive yields. The buds are coated in CBD resin and gives off an intense and spicy citrus scent. This strain can be grown indoors or outdoors and has a flowering time of 70 days.
This strain is another 1:1 strain perfect for anyone who needs a therapeutic strain that won't get them high. This strain is calming and soothing so excellent for mental health issues. It is also a good strain for physical issues including nausea, anxiety, convulsions and inflammation. Strains like CBD can be used for most ailments including PMS, side effects of Chemotherapy or chronic pain. The scent is a combination of citrus, Skunk and spices so it is both therapeutic and delicious. This strain can be grown indoors, outdoors or in a greenhouse and has a flowering time of 56 days.
Alternatives
For anyone who doesn't want to smoke there is also vaping. There are a number of vape friendly CBD oils on the market that can provide comfort and relief.
CBD oils and tinctures can be purchased for vaping or some are made to be dropped directly onto the tongue. These are usually for anxiety, nausea and other more minor issues requiring fast relief.
CBD can also be taken orally in the form of pills and capsules. These are usually used by those who suffer from seizures and digestive disorders. These will not take effect quite as quickly as droppers or vaping as they need to break down in the stomach.
For anyone who's looking for something a bit faster, edibles are available in a CBD only form. Because they are chewed up and specifically dosed they are often more effective and are one of the most popular ingestion methods.
Finally, creams and lotions are used for pain, this can be joint pain or skin issues and muscle pain. Some creams are made specifically for muscles and joints whereas others are designed to help with eczema and psoriasis.
When Should I Use CBD?
This is a pretty easy one, CBD is very hard to overdose on and has no real negative side effects. This means that it can be used by anyone who thinks it could be helpful. Many try CBD when other treatments aren't working, when they want to avoid medications, or when they want a little added boost to an existing treatment. If you are unsure about using CBD products it is best to just check with your doctor.
How Do I Find CBD Products?
CBD products are available online from a variety of retailers, in many countries they are also available in pharmacies. However, when shopping online ensure that any CBD products have been third-party tested and list how much CBD is in the product on the packaging.
If the packaging claims that CBD cures illnesses, diseases or chronic issues give it a miss. Any packaging that needs to claim things like that likely does not come from a reputable source. Check that there is a batch number on the product and always look through all of the ingredients listed.
As always make sure to research thoroughly before making any big purchases. CBD can be a miracle worker, but we have to make sure we find the perfect one for our specific condition.
Remember: It is illegal to germinate cannabis seeds in many countries including the UK. It is our duty to inform you of this fact and to urge you to obey all of your local laws to the letter. The Vault only ever sells or sends out seeds for souvenir, collection or novelty purposes.
Make sure you never miss another Vault promo and sign up for our newsletter at http://goo.gl/Bt2Ba2
*Image via Unsplash