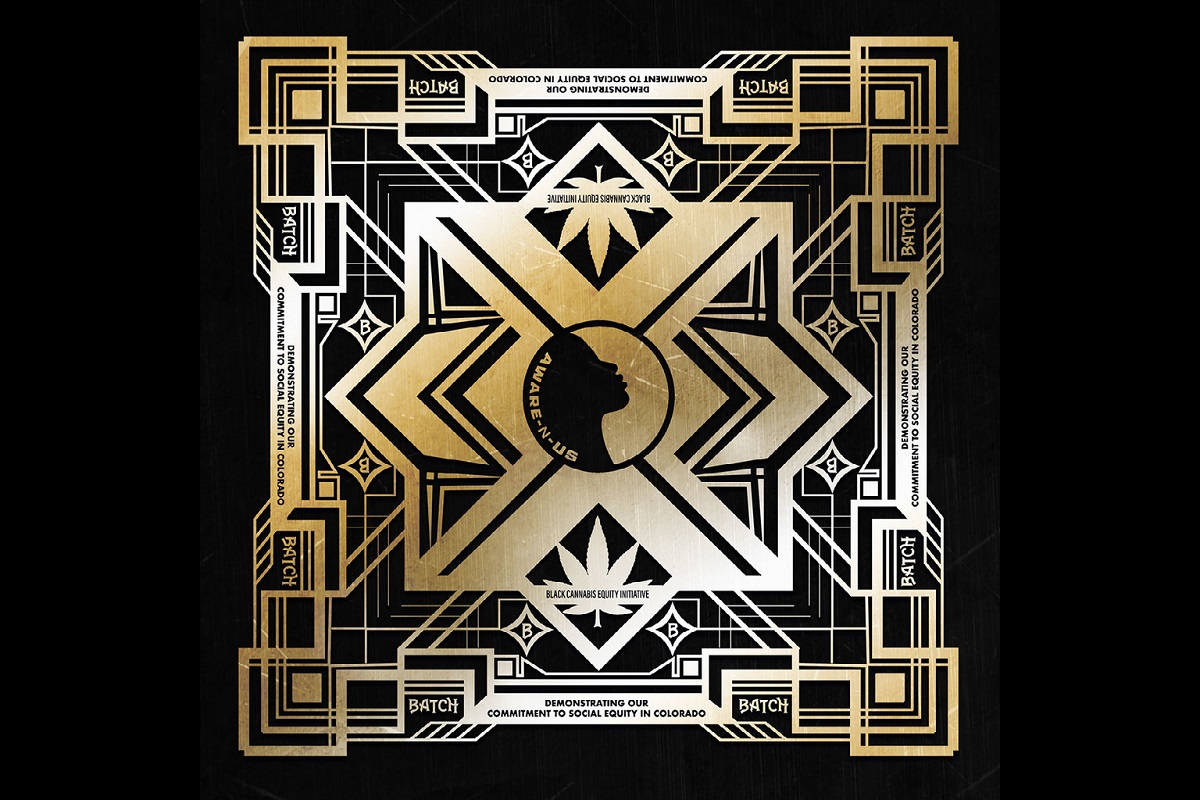 DENVER – MedPharm, a company that operates a 15,000-square-foot cannabis manufacturing, processing, and research and design laboratory facility in Denver is looking to promote inclusion and opportunity for all in the cannabis industry. To aid in its goal, the company launched AWARE-N-US, a diversity-focused Colorado cannabis brand designed to provide financial support to diverse cannabis stakeholders, including BIPOC, LGBT, and other underrepresented communities.
Each quarter, AWARE-N-US will feature a new product in tandem with a charitable partnership. The first pairing features a 500mg "banilla" vape cartridge produced by MedPharm's vape and concentrates brand BATCH and the Black Cannabis Equity Initiative (BCEI) to commemorate Black History Month. BCEI is a community-driven initiative of concerned Black citizens and business leaders promoting equity, diversity, and opportunities in the Colorado cannabis industry. Two dollars from every Batch banilla vape unit sold this quarter will be donated to BCEI to "promote progressive, sustainable dialogue, community engagement, and action around fairness and opportunity in Colorado's cannabis landscape."
"We keep hearing the buzzwords, 'social equity' and 'disparity,' in the cannabis industry and beyond," said MedPharm Chief Executive Officer Albert Gutierrez. "But what are companies really doing to create change? At MedPharm, we're putting our money where our mouth is. We've launched the AWARE-N-US brand and products to directly impact racial disparity and those affected by the war on drugs. We're partnering with organizations who are bringing the right people to the table, with a powerful voice in normalizing, destigmatizing, and legalizing cannabis, while making this business more accessible to underrepresented groups."
BCEI views MedPharm as a great partner in its efforts to create opportunities for aspiring cannabis business owners from BIPOC communities.
"We have been working with MedPharm since 2019 and the team continues to be a strategic partner alongside as we advocate for diversity, inclusion, and equity opportunities," said BCEI's John Bailey. "This is a huge step toward change in the cannabis industry and sends a strong message and call to action for all cannabis companies and other industries while providing consumers an immediate option to support the Black community. It's truly a great way to honor and celebrate Black History Month."
The timing could be just right for the launch of AWARE-N-US. Momentum has been building in recent years for increased opportunities in the cannabis industry. Although the usage rate is comparable between Black Americans and Whites, Black people are four times as likely to be arrested for cannabis possession. Local lawmakers are increasingly creating social equity programs to set aside cannabis business licenses for individuals in BIPOC communities, but many advocates feel much more needs to be done especially in regards to adequate funding.