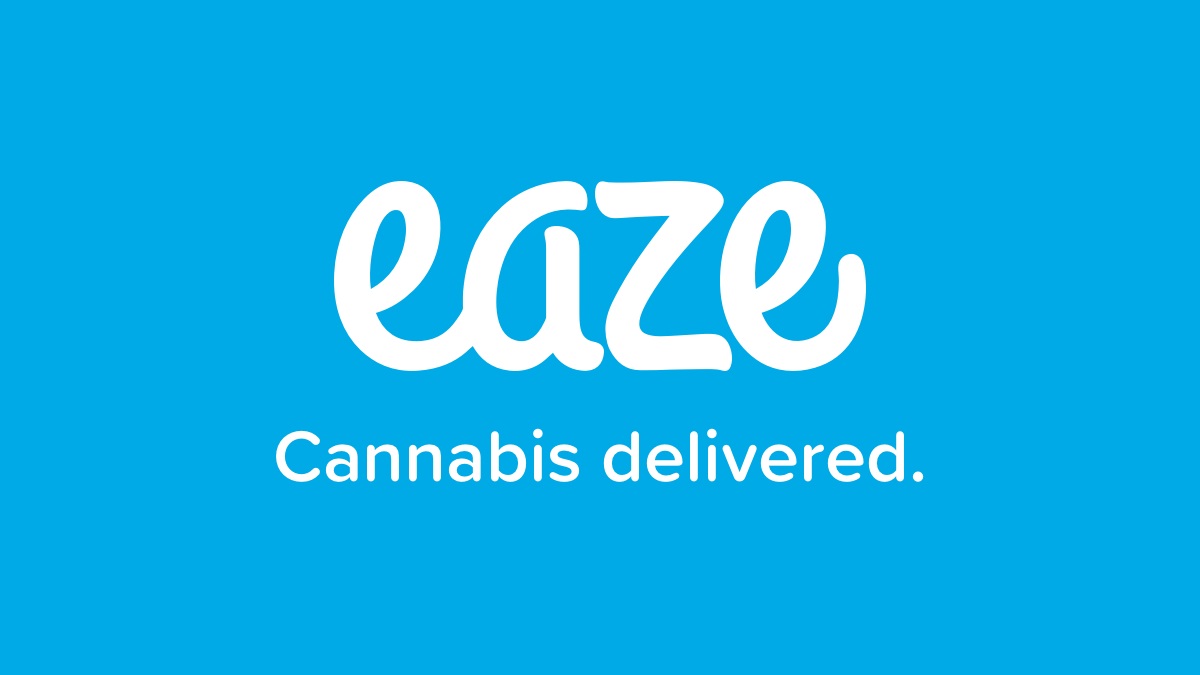 SAN FRANCISCO – Eaze, California's largest marketplace for legal cannabis, today announced its 2021 Momentum business accelerator class. Momentum, which cultivates the growth and success of underrepresented cannabis business founders, expanded its program nationally this year and welcomes entrepreneurs from California, Michigan, New Jersey, and New York to the class of 2021:
Whitney Beatty: Josephine & Billies (Los Angeles, CA)
Leo Bridgewater: BridgeH2o (Trenton, NJ)
James Charon: Syracuse Hemporium (Syracuse, NY)
Jesse Grundy: The Peakz Co (Oakland, CA)
Tre Hobbs: Neighborhood Essentials (Detroit, MI)
Kika Keith-Sturgis: Gorilla Rx (Los Angeles, CA)
Gidai Maaza and Cesar Casamayor: The People's Dispensary (Fresno, CA)
Dorian Morris: Undefined (Los Angeles, CA)
Nina Parks: Gift of Doja (San Francisco, CA)
Andre Scott and Mark Mabutas: La Flor (Sacramento, CA)
Now in its second year, Momentum received more than 250 applications from founders across 23 states and U.S. territories. Selected companies each receive a $50,000 grant, a 12-week business development program led by industry experts, and support from Eaze's business, marketing, legal, and PR resources. After the 12-week program, participants will pitch their businesses to industry-defining investors for the opportunity to raise additional funds.
"This class is talented and resilient," said NBA champion and cannabis advocate Matt Barnes, a senior advisor to Eaze's board. "With Momentum's support, the 2021 cohort has diverse business resources, which is a recipe for success. I hope more consumers choose companies led by Black, Indigenous, and other people of color to directly put money into the pockets of those hurt by the war on drugs. Momentum leads the way in making this a reality."
"We're honored to support underrepresented entrepreneurs as they forge their own path," said Jennifer Lujan, Eaze's Director of Social Impact. "Consumers want products made by BIPOC-owned companies, but there are so many barriers to entry into the legal market. Momentum is helping level the playing field, because we want to see these companies become sustainable and profitable."
Eaze's State of Cannabis report found that in 2020, 9.5% of all customers bought Social Equity brands, accounting for over $2.6 million in sales on the platform. Momentum alumni New Life CA, James Henry SF, and Dreamt are currently available on Eaze's Social Equity menu, with additional alumni joining in coming months.
The 2021 class was selected by Momentum's Advisory Committee, based on a combination of potential for success, lived experience, and current barriers to market entry. "Eaze is indebted to the advisory committee for their time and commitment to the Momentum project," said Lujan, "Momentum would not exist without their leadership."
The Advisory Committee includes:
Malaki Amen, President and CEO, California Urban Partnership
Matt Barnes, Senior Advisor to Eaze's Board of Directors and Cannabis Entrepreneur
Ramon Garcia, Co-founder OEG, Locals Equity Distribution LLC, Sanctuary Farms LLC
Steven Hawkins, Executive Director, Marijuana Policy Project
LaWanda Knox, CEO of Make Green Go, Cannabis Technical Assistance Consultant and President of The Allyance
Kristi Palmer, Co-Founder and President, Kiva Confections
Mary Pryor, Co-founder of Cannaclusive and Chief Marketing Officer of Tonic CBD
Ford Smith, Founding Partner, Ultranative
Austin Stevenson, Chief Innovation Officer, Vertosa
---
About Eaze
Eaze delivers good with the goods. As California's largest legal cannabis marketplace, we bring enjoyment and convenience to our customers, break down barriers to access, and cultivate community in everything we do. With over six million cannabis deliveries to-date, we are committed to creating a more diverse and sustainable industry through our Momentum business accelerator and Social Equity Partners Program. Learn more at eaze.com