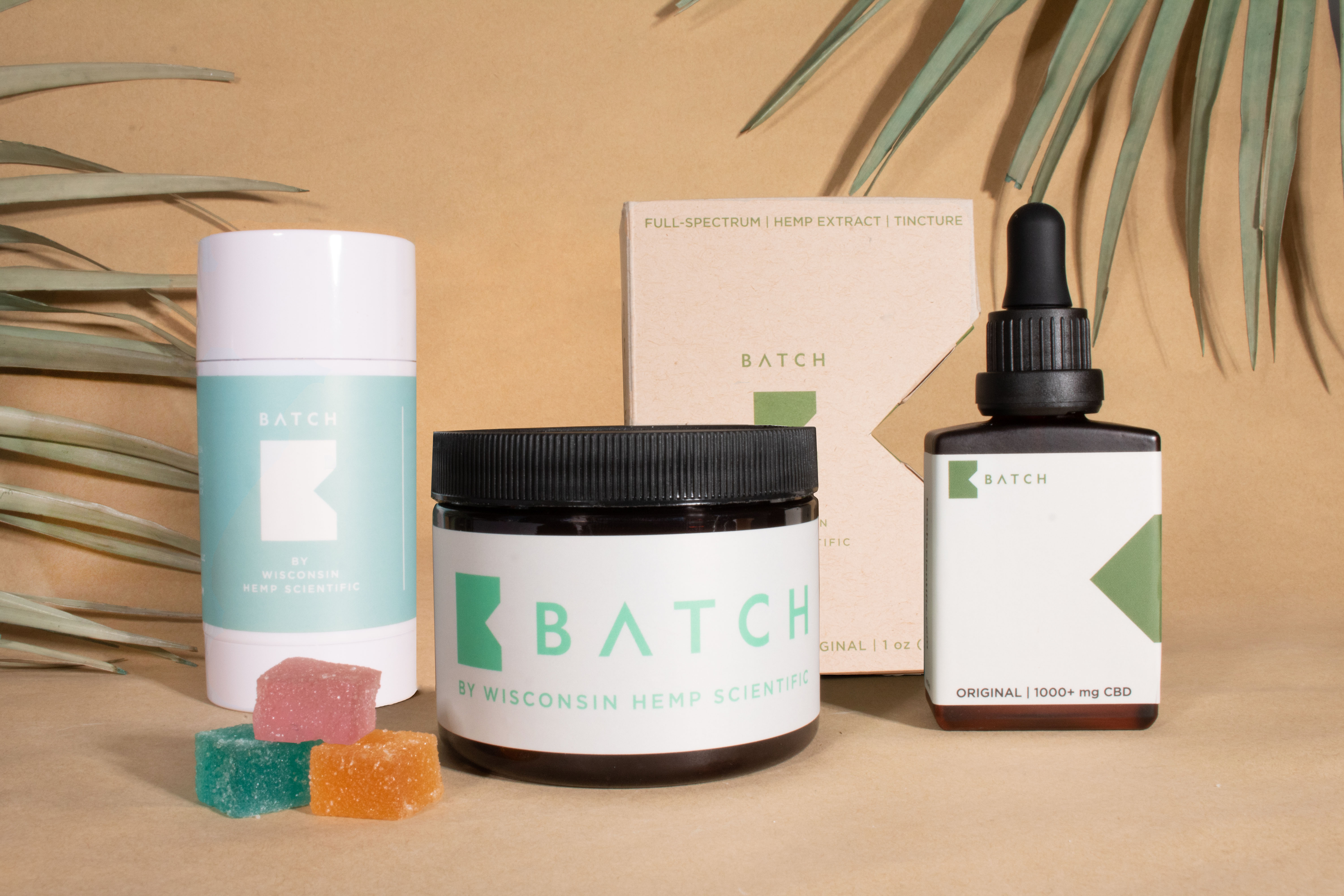 BATCH CBD gummies are vegan and use all natural ingredients for a satisfying consistency and astonishingly pleasant taste. With an assortment of juicy natural flavors, these gummies offer a clean experience that will leave you feeling your best. All tincture oils are full-spectrum and range from 500 mg to 2000 mg per 1 ounce bottle.
BATCH is an extremely reputable brand that has a committed focus to highly effective products. With an obsessive attention to detail, BATCH is one of the few companies in the CBD industry that actually controls their entire supply chain from farm to shelf. As a result, they have crafted premium products using only the finest ingredients, but without the high price tags.
BATCH quality begins the moment hemp seeds enter the earth. They work closely with an elite group of local farmers to carefully select the finest hemp genetics to generate a robust profile of cannabinoids, terpenes, and nutrients in each plant. Superior hemp genetics, paired with a commitment to organic cultivation, allows BATCH to maintain a healthy, sustainable hemp lifecycle. The extraction and manufacturing process at BATCH was designed in house from first principles, not preconceived notions. This resulted in an efficient and scalable operation capable of delivering a variety of true full-spectrum products.
BATCH has become known for their own full-spectrum extracts that are rich in phytocannabinoids and terpenes, which has translated to industry-leading product quality. "When developing a new product, ingredients are kept to a minimum, focusing on science and function, not fluff," said Griffin Lynch, BATCH COO "Simplicity is key when developing a potent CBD product that will deliver superior results."
BATCH's attention to detail has become well noticed among the industry from their consistent quality to their unique hemp board packaging. Additionally, they plant a tree for every bottle that is sold. "BATCH creates a great product, and is an honest company with no surprises," says one customer.
"We owe it to our loyal customers to hold ourselves to the highest quality standard possible, which is why we test our product at every stage of our value chain," said Dennis Mistrioty, BATCH CEO. Thanks to the internal cannabinoid testing lab at BATCH, they have the unique ability to test their hemp biomass, extracts, and formulations several times for accuracy and consistency. In other words, you're getting exactly what's on your label.
The BATCH team brings a contagious energy to their work, with a proven commitment to quality and transparency. Everything at BATCH is made in one facility and they will be the first to show you how they do it. "We try our best to be overly transparent with everything we do," said Mistrioty, "We know CBD is still so new, but has the potential to help so many. We want our customers to feel comfortable and confident with our products, so we make a point to show them how each product is made." BATCH shows off the details of their hemp extraction on their website, while also entertaining their customers with fun behind the scenes videos on social media.
Media Contact
Company Name: BATCH by Wisconsin Hemp Scientific
Contact Person: Dennis Mistrioty
Email: Send Email
Phone: 4144169849
Country: United States
Website: https://localretailpharmacy.com/featured-item/batch/